In October 2016 Angus & Davina eloped to Arymer Cove on the Devon coast, which was captured beautifully by Amber of Liberty Pearl Photography.
Their story began with a chance meeting during a surfing trip in France, and for the last 7 years they have become best friends and soul mates.
Angus' proposal was hollywood movie worthy, which began with them paddle boarding up to a private beach where "Will you marry me" was written in the sand.
Although they were planning a big wedding, they decided to cancel it and elope instead, which they planned in just 3 days. They chose Arymer Cover because it was somewhere they had spent many evenings together and because Davina was baptised there.
What advice would Davina give any other couples about planning their big day? It doesn't have to be big and expensive, make sure you do what you want to do! It is your day!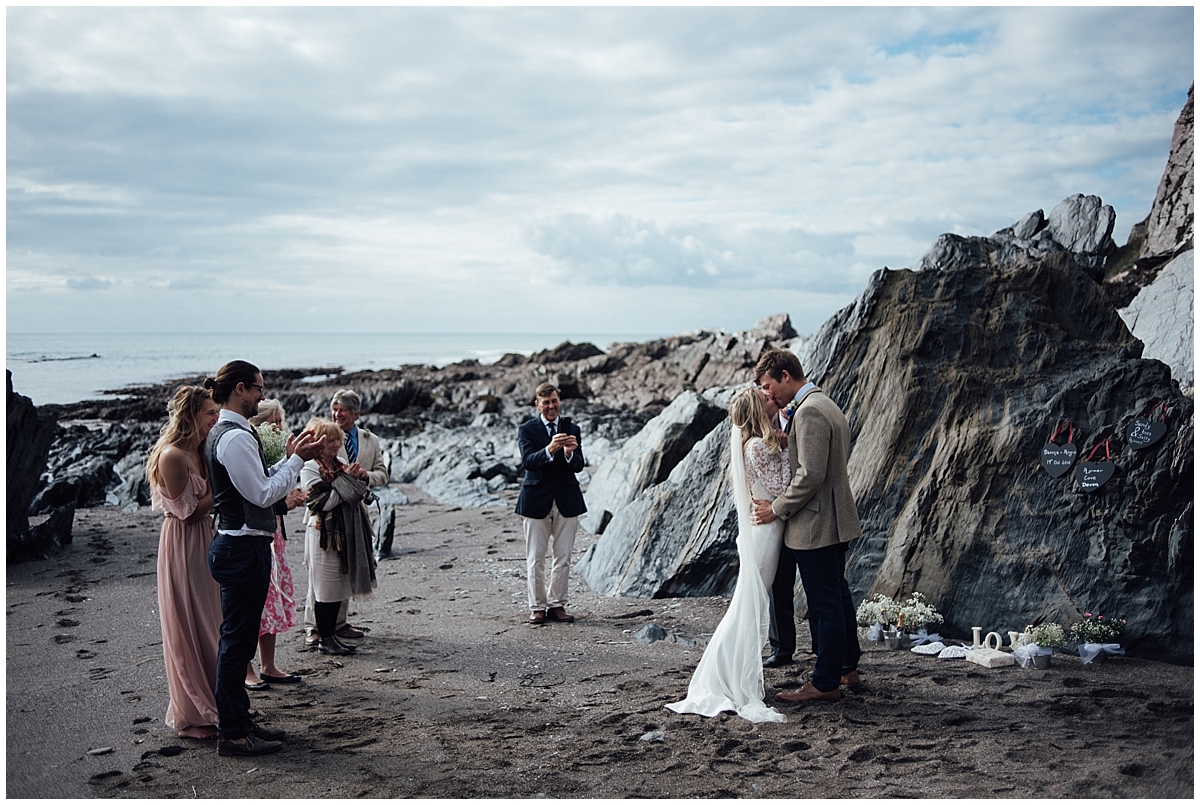 Credits:
Photography: Liberty Pearl Photography
Dress: Michelle Anne May