Most couples pray for good weather on their wedding day, which is completely understandable. Why would you want bad weather on your wedding day? You want to have a great time and get incredible pictures. But what if I told you that clear blue skies don't always make for the most exciting photos, and that bad weather on your wedding day can actually be a good thing! No, I haven't gone crazy and here are 5 images from the We Are The Wanderers community that will show you why.
5 Images That Will Make You Want Bad Weather On Your Wedding Day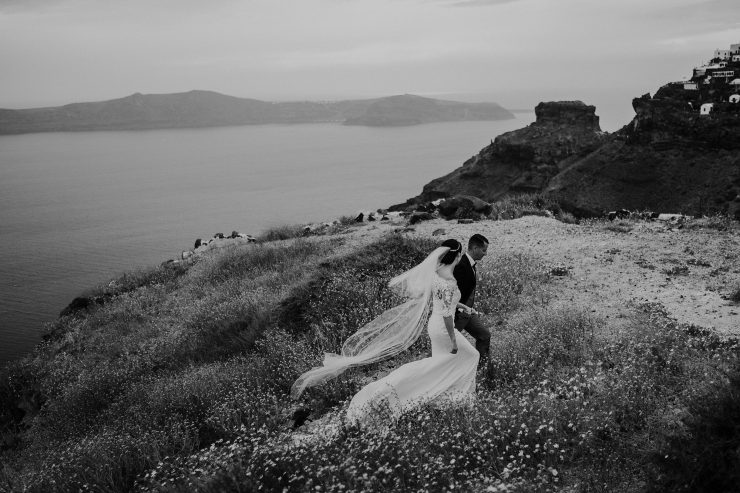 I'm personally not a fan of those perfectly laid out dress pictures. I find that they look a little stiff and posed. A little bit of wind creates some beautiful movement in your dress and veil, which can give the pictures so much more life and character. And if the wind blows your hair across your face, just go with it. It might be a bit annoying at first if you've just finished styling it, but it will add some lovely drama to your pictures.
Just as wind can add a little drama to your pictures, so can rain. Rain on your wedding day doesn't need to be a disaster if you're willing to embrace it – just as Krtisina & Jeffrey did when they eloped in Northern Ireland.
Cloudy skies can bring a real moody and dramatic feel to your pictures. And as the picture below shows, they also help create much more even light which is more flattering to skin as well as reducing the need to squint because of bright sun.
Scientific research suggests that we retain memories better the more emotion is attached to them. When things don't go to plan on a wedding day, and the weather decides to throw you a curve ball, it might seem disappointing at first. If these are the things you're going to remember more clearly years down the line, you might as well embrace it and turn it in to something positive that you can smile and laugh about every time someone asks you about your wedding day.
*** Pin This Post ***