There are so many incredible locations across Europe that make the perfect location for an adventure wedding. The rules and regulations for having a legally binding ceremony are a bit more restricted than our friends in North America, but that doesn't mean you can't have an adventure wedding in Europe and get legally married too. The requirements for a legally binding marriage ceremony vary per country, and while some are more flexible with options, others are stricter. So let's talk about the legalities of planning an adventure wedding in Europe.
Are Adventure Weddings In Europe Legally Binding?
Europe has so much to offer couples looking to plan an adventure wedding. Dramatic coastlines, mighty mountains and majestic fjords are just a few of the options, not to mention the rich and diverse cultural history. Whilst you can choose to have a wedding pretty much anywhere you can dream of, if you want the ceremony to be legally binding, there are a few things you'll need to think about.
There are three questions that you need to ask when you're looking at planning an adventure wedding, to make sure that you don't get too far with planning only to find out what you want to do isn't possible. These questions are:
1. Can we get legally married in this country?
2. Can we get legally married at this location?
3. Do we want to have our legal ceremony at the same time as our wedding?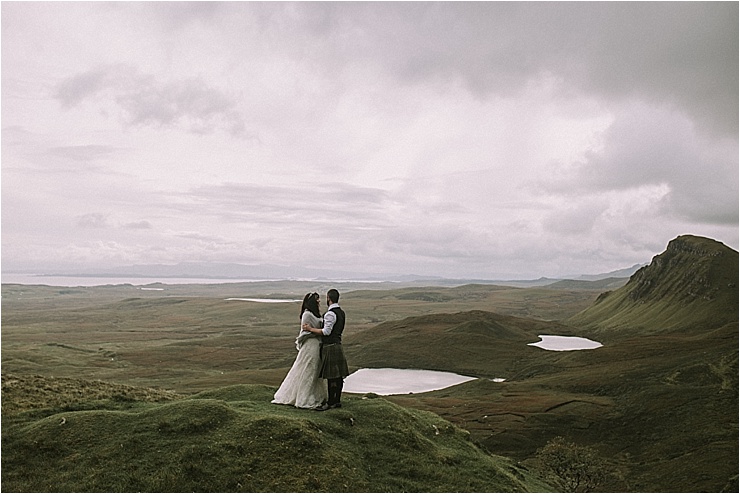 So let's take a look at these questions in further detail:
1. Can we get legally married in this country?
There are two things to consider when looking for the answers to this question. Firstly, find out is whether you are eligible to legally marry in your chosen country. Some countries in Europe like France and Spain will only allow you to legally marry there if you have been resident in that country for a minimum period of time, while other countries such as Austria or Ireland allow anyone to get married there.
Secondly, you'll need to make sure that your marriage will be recognised when you return home. For example, if you have a same-sex wedding abroad but your home country doesn't yet recognise it, then you will not be legally married in your home country.
2. Can we get legally married at this location?
Whilst some countries in Europe will allow you to legally marry there without being a resident, there may still be restrictions where the ceremony must take place and who can perform it. In some countries in Europe the church has the power to perform a legally binding ceremony, in others, it can only be performed by the local registrar from the area where you are marrying.
For example in Austria, a legally binding ceremony must be conducted by the local registry office (known in German as the Standesamt). Whilst many are quite strict and will only allow you to legally marry inside the registry office, some registrars are now willing travel to other pre-approved venues. In some areas, this includes mountain huts!
3. Do we want to have our legal ceremony at the same time as our wedding?
Now it's time for the big decider. If your dream is to marry on the top of a mountain, you'll either need to find somewhere where you can do it legally, or you'll need do the legal part separately. You can decide whether you sort out the legalities in your home country or whether you do them abroad but on a different day. In some countries the legally binding civil ceremony is very matter-of-fact and to just involves turning up with witnesses and signing some paperwork, so if you're dream is to read personalised vows to each other, you might want to consider having a second celebrant-led ceremony which is more personal to you.
If you your dream is to get legally married in a remote location in Europe, there are some countries that recognise humanist ceremonies as legally binding. These include Scotland, Ireland and Norway.
Are you looking for a celebrant for your adventure wedding?
Check out our Adventure Wedding Collective Members.
*** Pin this post ***