With an epic love story that started eighteen years ago, Tina & Jürgen travelled all the way from Austria to Scotland for their remote and intimate Loch Coruisk Elopement on the Isle of Skye. 
Loch Coruisk Elopement On The Isle Of Skye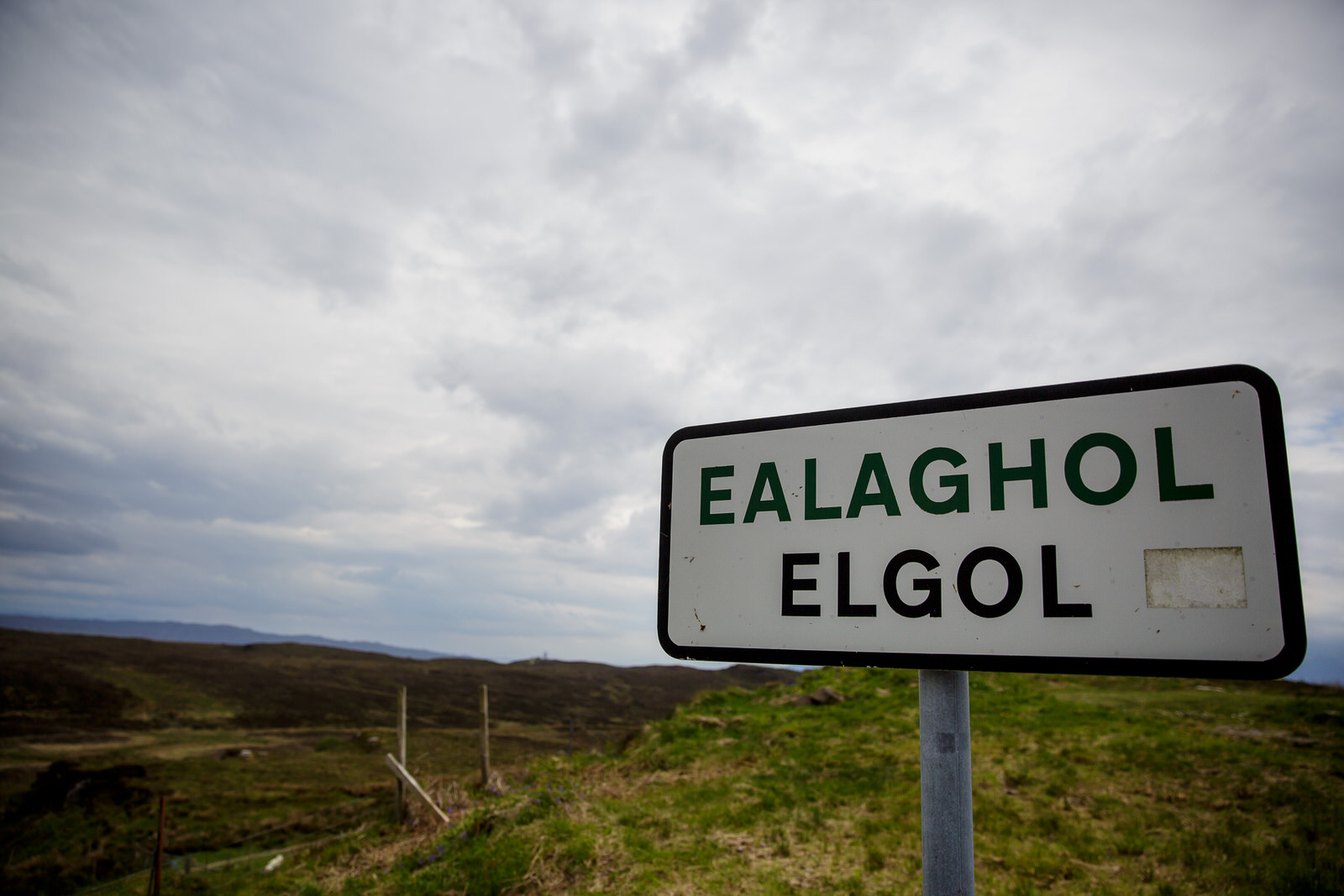 Tell Us About How You Met
We meet eighteen years ago at a New Year's Eve party that Jürgen was hosting. We never saw each other before but we ended up talking till the morning. Not the usual romantic stuff, no, let's talk about physics, Stephen Hawking and black holes. Love at first talk? We knew back then already, that we had something very special – and after 18 years, we still have!
Tell Us About The Proposal
There was no traditional proposal. Over the years we were sort of clear, that we wouldn't need a piece of paper to be proof of our bond so to say. We know today that it is so much more… In 2016 we travelled the first time to Scotland and the Isle of Skye. We never felt so much at "home". It is a very cheesy thing to say but it is the truth. About a year later we were already kind of planning our next trip there, this idea came into our heads. We read up on couples "eloping" and fell in love with that image of running away in secret, getting married somewhere we love and make this day all about us and our love.
How Did You Choose Your Wedding Location?
During our search for elopements we came across Loch Coruisk. We didn't have a chance at our first trip to go down to Elgol but what we saw from the pictures, this hidden gem was the perfect combination of mountains, a lake, a river and the sea. And of course, you get to go on a boat – what is not to like about that. Of course, we had doubts. If you plan a special day like this and you haven't been there before a lot of questions pop up in your head: will we really enjoy it? Is it possible in wedding cloths? What shoes to wear? The weather? What if the boat can't go over there? To be honest, the closer the date came, the less we were worried about all that.
How Did You Find Your Main Vendors?
We found most of our vendors online, or by recommendations given to us.
I found Lynne's stunning pictures the first time I was looking for elopements. Jürgen and I did have a look at other photographers and they all do incredible work but there was something special for us personally with Lynne. So, we contacted her and hoped for her being free on the day we had chosen for our special day. And she was! Then we had to find a celebrant. We also found Sonja on the internet and were quite surprised that she was from Germany, now living on the beautiful Isle of Skye. We worked out the details of our ceremony with her and the kind of rituals we wanted to include (Quaich, handfasting). She was very helpful over all that time but due to personal circumstances on her side she had to refer us to someone else. That's how we meet the wonderful Lesley Simpson, who travelled a very long distance just for our special day.
If you want to go to Loch Coruisk you can either hike quite a bit or take the boat with the lovely people from Misty Isle Boat trips. Being in our wedding clothes and even though they were quite comfortable, we decided to take the boat. The sea was lovely and calm that day – the only thing missing was spotting dolphins! We weren't sure for a long time if we wanted to have live music with us during the ceremony. It was only us two and the first thought about it was "isn't this too much?". Let us tell you, it isn't. It is the best thing you can have, especially if you find someone as talented as Lea Macleod. When he first piped us down the pier and then later "down the aisle" – there are no words to describe how beautiful it was. We also want to mention Clare and Iain from the Coruisk House in Elgol. We stayed with them in their lovely Bed and Breakfast and had our first dinner as husband and wife. We cannot recommend this place enough and had the most beautiful time during all these days. The clocks do tick different here!
If You Could Do It All Again, Would You Do Anything Differently?
No, not at all. The only thing we regret a bit is, that we didn't get to spend more time with Lea and Lesley after the ceremony. Lynne, our photographer, was driving us around the Island the rest of the day for the pictures – so we spent some lovely and memorable time with her though.
Any Advice For Other Couples?
We didn't realise how much a wedding would mean to us after eighteen years. Make it about you and your love. And if you feel in your heart that you want this day to be a big family wedding then go for it. But if your heart tells you different, choose that way. Be calm and trust that it all will work out. Everyone involved in that day will do their best to make this day for you and your loved one so very special. Laugh a lot, shed some tears and simply enjoy every moment.
Honeymoon Plans?
After our special day we stayed for a few more days on the Isle of Skye and to finish our bucket list of things to see. Our trip ended with a stay in Oban and then a few days in Edinburgh. We will be back in October on the Isle of Skye though – so we rather would call this our honeymoon.
Vendors
Photographer: Lynne Kennedy Photography
Celebrant: Lesley Simpson  Celebrant: Sonja Eckl-Riel 
Musician: Lea Macleod 
Hair/Make Up: Lynn Reilly 
Flowers: Simply Flowers 
Boat: Misty Isle Boat Trips 
Stay and wedding dinner: Coruisk House 
Wedding dress: Rembo Styling
Stola: Etsy 
Grooms suit: Wilvorst
*** Pin This Post ***